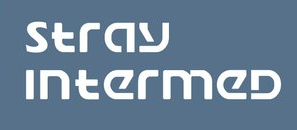 Stray Intermed was founded in 1988 as a Medical Equipment Import Company.
The Company Head Office is based in Kristiansand, South Norway.
Stray Intermed has a specialised range of Activities, firstly the Exclusive Rights to import the Morgan Lens from MorTan Inc, specialised Eye Treatment Lens, to Norway.
Secondly, Stray Intermed is renowned for a Specialised Medical Training Course Program to the Oil- and Gas Sector; Offshore Rigs and Onshore Oil Extraction Installations around the World.
With the brand name Insyd, Stray Intermed is also focusing on Investment, Strategy, Consulting and Management.
The Company is actively engaged in the local Community, with the CEO Elisabet Stray as a Past Rotary District 2290 Governor.
We deliver The Morgan Lens in Norway: Products
Services
– Export/imports of Medical Eye-Equipment to Scandinavia
– Specialized Eye Treatment Lens
– Medical Emergency and Crisis Training
– Sales and Distribution